B2B Demand Generation Agency
In order to achieve maximum growth in the difficult B2B market, B2B Demand Generation must be strongly prioritized. Running a B2B business these days is highly challenging. The clarity and ease in B2C marketing are missed in the B2B sector. Well, there is one thing that can improve your B2B sales and improve your business's growth, and it is Demand Generation.
As the name suggests, Demand Generation is a marketing strategy that generates growth and sales for B2B businesses. The best way to incorporate Demand Generation in your B2B business is to approach us.
We are a Demand Generation B2B marketing agency with the expertise and experience to bring higher revenue, visibility, growth, and profits to your B2B business through Demand Generation. We are a humble team of professionals who have mastered the art of cracking the growth formula for B2B businesses.
Before approaching us for your B2B business, you can have an overview of Demand generation and the strategies we use to grow your B2B business.
What Is B2B Demand Generation

Before looking into our Demand Generation strategies, we want to clarify B2B demand generation. 
B2B Demand Generation is a marketing and advertising formula that creates and generates demand for your product or services. We will help you with the demand generation for your products and services in the market. It will eventually create brand awareness, visibility for your B2B business, and enormous revenue due to lead conversions. 
Demand generation is a great technique that can help you with educating the crowd about your products and services and creating B2B brand awareness. It also helps with bringing in potential customers and accelerating customer conversion, which can take your B2B business to great heights.
What are the different strategies we use in B2B Demand Generation?
We are a genuine and determined Demand Generation Marketing Agency that focuses on building a B2B brand for you. Hence, we use our evergreen strategies that have always been fruitful forour clients. The different strategies we use are:
1. CRM and Marketing Automation
Customer Relationship Management (CRM) is a crucial aspect of Demand Generation marketing that we use very diligently.
We use CRM software to collect information about different customers from all channels, like email and social media channels.
We also organize information on existing customers or leads, and our team tracks every interaction for the best output.
We also use marketing automation to send targeted messages to leads generated from the sales funnel.
Marketing automation will help us generate customer conversions for your B2B Business.

CRM data is beneficial for retargeting ads and min-funnel ABM Campaigns.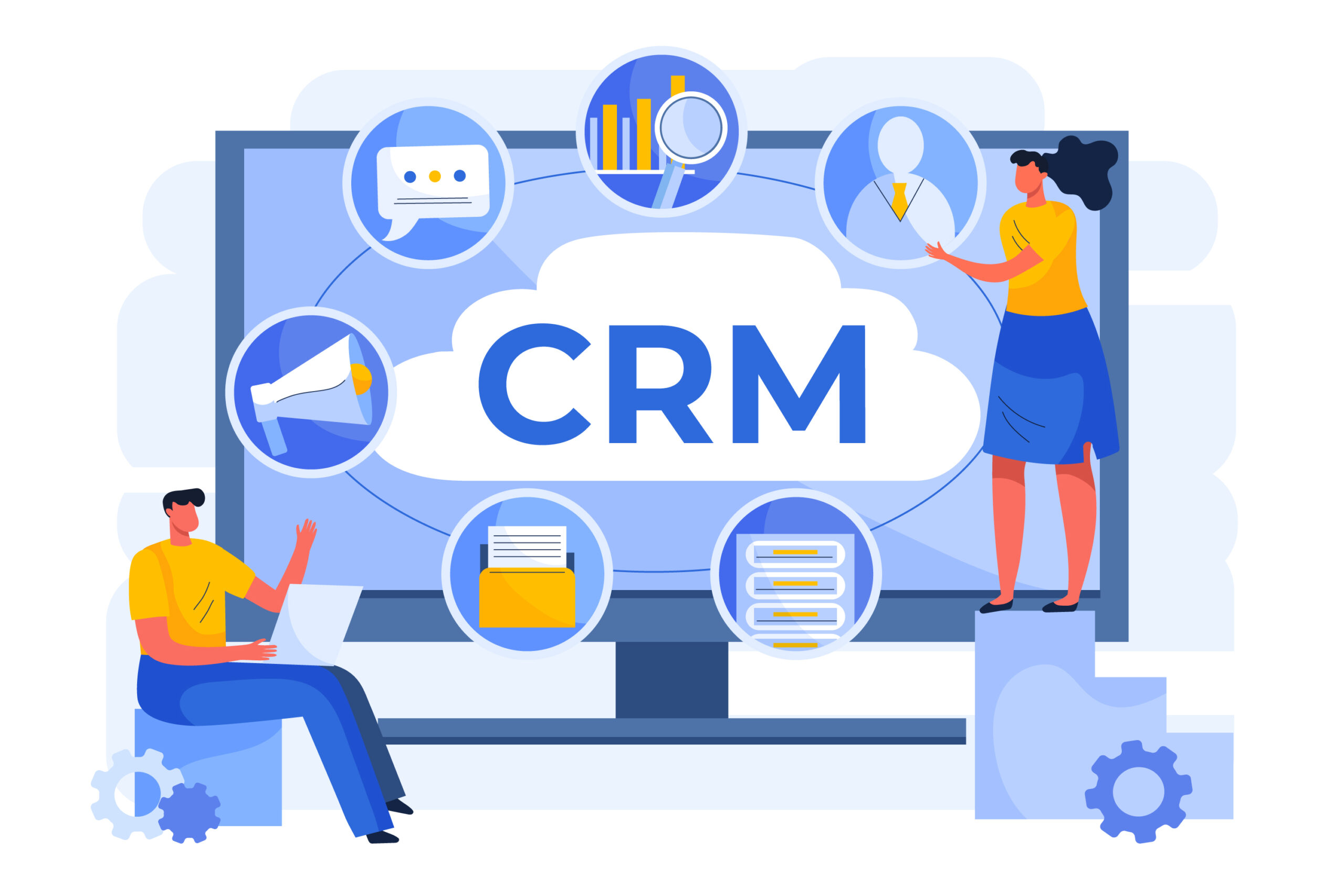 2. Demand Generation at each step of the Sales Funnel
The sales funnel has various steps ranging from discovering your product to getting converted for your product or services
We are keen on generating demand for your products and services at each step of the sales funnel to get maximum attention from the leads.
We believe that at every stage of the sales pipeline, marketing, and advertising campaigns can be run to maximize visibility, reach, and conversions.
With our demand generation marketing, we always target key audiences by running marketing campaigns.
It will eventually create brand awareness and widen the customer reach.
We believe in going out and attacking instead of playing defensive, and we do the same regarding B2B Demand Generation.
3. Account-based Marketing
Account-based Marketing is a version of customized marketing in the B2B space.
The CRM data we collect from our software help engage in account-based marketing.
In account-based marketing, we create customized campaigns for different accounts to increase the demand generation for your products and services and conversion rate.
The general campaigns can only help to generate fundamental leads, which may or may not be helpful for your B2B firm.
On the contrary, when we take the lead data to the next level by incorporating account-based marketing, the success rate of conversions and lead generation increases by many folds.
Account-based marketing resembles retargeting in many aspects.
It also creates strong demand for your products and services among potential leads.
Did you think, since it's not B2C marketing, the content strategy won't have any importance? If Yes, then you are mistaken, my friend.
Content is critical for all digital marketing and has a crucial role in B2B demand generation.
We create content for your B2B products and services regularly; hence we prioritize strategizing content for maximum benefits.
We also ensure that the content we create is based on the lead score to help engage more customers.
Every content we create for your B2B business generates a need for your products and services.
We have well-experienced content writers who can do the magic of engaging customers with their words.
In this Social Media Age, we leverage different social media channels to generate potential leads for your B2B business.
The functioning of social media channels depends upon the algorithms.
We understand the algorithms game of social media platforms, and we use them for B2B demand generation.
We engage maximum customers by creating posts or reels that focus on the need or demand of your B2B products or services.
We try to personalize conversations with potential leads on social media platforms to generate demand for your products and services.
Social media platforms are potent, and they can be beneficial for generating leads that can easily be converted. Every business should use the social media marketing tactics.
We have generated multiple leads for our B2B customers by leveraging social media, and we have the potential to do the same with your B2B firm.
Traditional email marketing can never go wrong, especially with the B2B Demand Generation.
We use various email marketing techniques to generate potential leads for your B2B business.
We incorporate strategies like opt-in emails or follow-up emails to generate maximum conversion of potential leads.
We also produce email content to engage customers.
We create infographics, posts, articles, newsletters, white papers, etc.
All the above are helpful to convert or engage leads and create genuine demand for your products and services.
Emails are also a very professional way of approaching your customers, and it helps a lot in B2B Demand Generation.
Our Email Marketing strategies for B2B Demand Generation have worked wonderfully for all our clients, and we hope to repeat the same magic with our future clients too.
For B2B businesses, it is essential to focus on Event Marketing to generate demand for your products and services.
Hence, we always focus on conducting webinars, trade shows, or other special events to invite maximum people and create awareness for our products and services.
These events are a great way to generate potential leads, and proper communication with these prospects can help you crack the code of customer conversion through these events.
Event marketing is a great way to learn about your shortcomings and improvise your products or service.
Sometimes, innovative ideas strike at these events because of interaction with customers or other entrepreneurs.
Hence, we constantly engage all B2B firms with event marketing for the best
results.
8. Lead Nurturing Optimization
We incorporate Lead Nurturing Optimization to reap maximum B2B demand generation for your products and services.
We constantly revise the Lead nurturing process to generate potential leads to create maximum conversions.
We cater to lead nurturing by creating relevant content that answers all the basic questions regarding your products and services.
In the above process, we go through different leads that move through the sales pipeline and create content accordingly to distribute it in the best way possible for maximum demand generation.
It is a crucial yet critical process, but we can give you the best output from lead nurturing as it is our forte, and we are the pioneers at doing them.
Our clients forever applaud the expertise and experience we have to handle B2B Demand Generation, and we are proud to boast the same.
The above strategies we use for B2B demand generation are crucial and fulfilling because they create a good demand for your products and services. We are passionate about leveraging our skills to grow demand for your B2B business and we can do it in the best ways possible to help you reach greater heights in your business. 
How Do You Measure Demand Generation?
The above strategies we use for Demand Generation have to be measured to assess and analyze ourselves and give room for improvisation. Hence, we have specific Key Performance Indicators (KPIs) and marketing metrics to understand our progress on Demand Generation and introduce innovations as and when required. The marketing metrics and KPIs are:
The achieved conversion rates all along the sales funnel.
The cost per acquisition in the campaign.
The exact percentage of sales closed after the Demand Generation campaign.
The cost per lead in the Demand Generation campaign.
The Lifetime Customer Value of the converted customers from the campaign.
The number of qualified leads from the campaign.
The average money value per every closed deal.
All the above metrics will show positive shifts after using our Demand Generation strategies. However, the cost per acquisition and cost per lead will go down to generate surplus revenue and profits for your B2B firm.
The B2B market is one of the most challenging businesses to crack. But your worry should end as we are here for you with all our astras to build your B2B brand most excitingly.
Our Demand Generation strategies are proven industry best and have always been fruitful for our clients. Our professionally equipped team and breakthrough techniques can help you land your B2B firm at the top level quickly. Make the right choice by hiring our Demand Generation Marketing Agency.