Digital Romans brings to you digital marketing packages that consist of customized strategies for the growth of your business. Digital Romans is a full-service digital marketing agency specializing in small and medium-sized enterprises.

Digital Romans is the recognized choice for organizations wanting to increase income, sales, and leads through online marketing, with decades of expertise, experienced marketing professionals, and hundreds of delighted clients. Stop delaying and start expanding your business today with one of our personalized digital marketing packages.
Result-oriented custom Digital Marketing Packages
Over 80% of organizations attribute their success in boosting sales and income to digital marketing. Your company can accomplish the same with a competitive strategy and personalized digital marketing packages from Digital Romans.
In the last five years, our clients have witnessed a huge growth in income thanks to our customized Digital marketing packages. That's why over 91 percent of our clients remain with us and choose Digital Romans as their digital marketing partner.
By contacting our team online to discuss a tailored digital marketing package for your business, you may learn how our award-winning team can help your company reach its most ambitious goals, from introducing a new product line to establishing a new location.
Are you ready to start using digital marketing to optimize your website? Contact us online to speak with one of our expert strategists about not just boosting your company's search engine results but also increasing income year after year.
You might prefer to speak directly to the source sometimes. Please contact us to talk with a Digital Marketing Specialist about our marketing services.


Find the best services with our Digital Marketing Packages
Make Digital Romans your go-to digital marketing company, and our staff will create a unique digital marketing strategy for your business. While other organizations focus on pre-packaged digital marketing packages, we focus on designing a plan that is unique to your business and goals.
Learn more about the services included in our digital marketing packages:
Search Engine Optimization (SEO)
Your company may improve its online visibility in search results by using our search engine optimization (SEO) services. Because 80% of customers begin their search for a new product or service online, it's critical to rank first in search results for terms related to your industry.
Because of user search behaviors, utilizing SEO tactics to optimize your site for search engines and people is crucial. Only 25% of people click through to the second page of search results. That implies that 75% of consumers just look at the first page of results, thus leaving your business unnoticed by potential customers.
We'll help you become noticed by the users who matter the most as your digital marketing partner. As a result, in addition to our basic SEO services, we provide specialist SEO services.
Whether you're a large corporation, a developing eCommerce company, or a new local business, our results-driven SEO services are a cost-effective supplement to your digital marketing strategy. As a result, many of our clients use SEO in their online marketing approach.
Pay Per Click
Your organization may instantly increase online sales and exposure with our pay-per-click (PPC) advertising services or google ads management services. This paid marketing method promotes your company in relevant search results and on sites like YouTube. PPC is also a cost-effective way to quickly increase your revenue.
It uses a cost-per-click (CPC) bidding mechanism, which means that your firm only pays for your ad when someone clicks on it instead of seeing it. As a result, PPC generates a $2 return on investment (ROI) for every $1 invested. If you utilize Google Ads for your PPC campaign, your return on investment (ROI) might reach $8 for every $1 spent.
When you invest in PPC and include it in your unique digital marketing package, your firm establishes a monthly ad spend, which is the amount you pay Google Ads to serve your ad. You also have to pay your agency a monthly management charge. You may also spend on a professional landing page layout to improve the effectiveness of your advertisements.
PPC is a fantastic investment for many businesses, especially when paired with SEO. It may give your company instant search engine presence as well as use keyword and user data for your SEO campaign.
Social Media Marketing
Your firm may boost brand exposure, client happiness, and brand loyalty across social media networks with our social media marketing and advertising services. Digital Romans can help you advertise your business on Facebook, Instagram, Twitter, and LinkedIn among other social media platforms.
You may even use our social media design services to give your social media accounts a professional, up-to-date look. This service, which can be added to your digital marketing package, gives your company personalized profile designs that create a great first impression on customers.
Due to algorithm updates on social media sites like Facebook, a mix of social media marketing and advertising produces the greatest results for businesses. A two-pronged strategy for social media allows your business to communicate with current followers while simultaneously attracting new ones.
While many businesses underestimate the power of social media, it may have a significant influence on your organization. This is because over 75% of buyers use social media to make purchasing decisions. Not to mention the fact that over 65 percent of customers utilize social media for customer service. As a result, we provide a specialized social media professional as part of our social media services.
If you include social media in your Digital marketing package, our professional team of social media experts can design a competitive, smart social media strategy for your company. They may also assist streamline customer care and support with our online review management services.
Email Marketing
Your company can develop quality leads to conversion with our email marketing services. You can also increase brand exposure, customer loyalty, and other benefits. All of these objectives can help your company's main goal.
Because of its high return on investment, email marketing may help you expand your business even faster. Companies who employ email marketing enjoy a return on investment of $44 for every $1 spent on average. As a result, more than 80% of organizations employ email marketing as part of their overall strategy.
Make the most of our email marketing services. You may adapt email marketing to your goals, from company-focused emails for current clients to lead-nurturing campaigns for valuable leads. You won't have to worry about developing strategies or composing content since we'll handle it for you.
Add email marketing to your personalized digital marketing packages now, and our award-winning team will create a results-driven email marketing plan for you. We also provide email marketing design services to help you get the most out of your email campaigns.
Content Marketing
With our content marketing services, your company can post valuable and unique material to your website that not only draws high-quality traffic but also pushes those visitors along the sales funnel to make a purchase. Our services can also assist your content gain social media shares and influencer mentions.
Your company's success may be greatly aided by a content marketing plan. Because content marketing doubles website conversion rates, this is the case. It also generates 54 percent more leads as compared to traditional marketing.
Make our content marketing services a part of your website marketing bundle to see what unique, high-quality material can accomplish for your business. Our professional account managers, as well as our expert writing staff, are available to assist you.
Web Design Services

With our web design services, your organization may establish a completely new website. An updated website may assist your company in providing a seamless and simple user experience, which can have a direct influence on on-site traffic, conversion rates, and other metrics. It may even help you rank higher in search engines.
Consider adding our web design services to your digital marketing packages if your website is sluggish, outdated, or difficult to use. Improving the usability of your website may pay off handsomely, with most businesses seeing a return on investment of $1 for every $100 spent.
A better user experience on your website can also help your company avoid losing business to competitors. According to surveys, following a bad site experience, over 90% of customers purchase with a rival. With a new and better website, your organization can recoup these sales. These services, like our other digital marketing services, can be added to your marketing bundle.
Brand Awareness

Any business, no matter how big or little, has to be conscious of its brand. It's fascinating to see that 89 percent of customers would stick with a business that matches their beliefs. You must be aware of your brand to stand out in a crowded market. Your marketing plan should appeal to the audience by providing 'feel-good-content' that encourages them to purchase your goods.
You've probably heard somebody proudly declare, "I am an iPhone user." Apple has created in individuals a sense of brand value. And boosting brand awareness is the first step in building a strong brand.
It takes more than one step to create a brand awareness plan. It entails a variety of ways to instill brand values in customers. Digital Romans use well-thought-out strategies to develop your brand image. Digital Romans serves as your digital marketing strategist, ensuring that only industry best practices are used. We're your one-stop-shop for all things digital marketing.
Our objective is to create a complete, quick, and well-planned digital marketing approach that has produced excellent results across the board. We always deliver on our promises, and we make sure to stretch your budget as far as possible so you get the most bang for your buck (ROI). Please contact us directly if you want to learn more about this and other digital marketing methods. We want to make your marketing experience as painless as possible.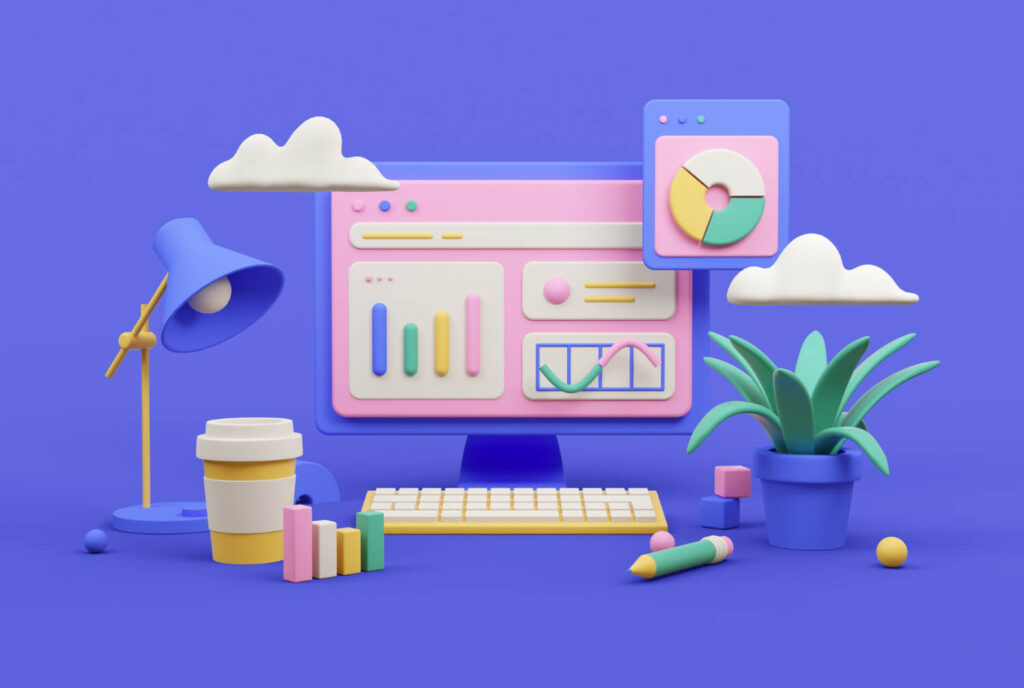 Our Digital Marketing Packages come with several perks
When you choose one of our packages you get many additional benefits:

Dedicated client manager
We are concerned about both your pleasure as a client and the success of your company. That's why we pair you with a personal account manager who takes the time to get to know your name, company, and ambitions, among other things. Unlike other agencies, we don't treat you like a number.

Custom Strategies
We give you a tailored approach for each service, no matter what your Internet marketing package comprises, from social media management and web design to PPC and SEO. To create a campaign that is targeted to you, your dedicated account manager considers your goals, industry, and competition.

Competitor analysis
You will receive a full competitive study as part of your digital marketing services. Your account manager will do a deep-dive review of your competition to uncover chances for your approach, whether you're investing in SEO or PPC.

Decisions based on data
Many digital marketing solutions rely on the hunches or assumptions of the account manager. They don't take into account facts particular to the industry or the performance of competitors. But we do, which is why our clients have increased their revenue significantly over the last five years.
Reporting every month
Transparency is important. As a result, our digital marketing packages include monthly reports, allowing your team to meet with your dedicated account manager to discuss the progress of your strategy. You may also view these reports later, making it simple to share them with corporate executives.
Build a personalized plan with Digital Romans if you're ready to establish a clever, competitive, and profitable digital marketing bundle. We can help your company earn more from the web thanks to our decades of expertise, experienced workforce, and cutting-edge technology.

Get in touch today and let us know your goal behind digital marketing. Our marketing experts will prepare customized digital marketing packages that will not only serve your goal but also won't dig a hole in your pocket!
FAQs about Digital Marketing Packages
Q : What are digital marketing packages?
A : Digital Marketing Packages are all-inclusive packages that incorporate all SEO and marketing efforts. They are a collection of marketing actions that enable a brand's lead generation, brand awareness, and brand promotion to be effective. Multiple internet marketing services, ranging from SEO to PPC, are included in digital marketing packages. Digital marketing solutions assist your company in increasing its online presence and generating more cash through the internet.
Q : Why should I go for a digital marketing package?
A : Because Digital Marketing Packages are designed to include many activities, it's best to purchase them all at once. Packages are both cost-effective and time-limited. This will aid in the measurement and comprehension of any Digital Marketing Strategy's behavior and performance. You may also talk about and customize your Digital Marketing Package based on your company's requirements.
Q : How much do digital marketing packages cost?
A : A Digital Marketing Package typically starts at $399 and grows up depending on the number of keywords, social media networks, and business size. It is preferable to fully comprehend the contents of the package before deciding whether it is appropriate for your company. Digital marketing packages are priced differently depending on the number of digital marketing tactics included, the digital marketing firm, and other factors. Businesses will typically spend $2500 to $12,000 per month on digital marketing.
Q : How is hiring a digital marketing company different from subscribing to a package?
A : Hiring a Digital Marketing Agency entails enlisting their help in developing a specific strategy and planning Digital Marketing activities that are tailored to your goals and business demands. Subscribing to a digital marketing package, on the other hand, entitles you to the contents of that package for a certain price. We propose working with a digital marketing agency since it will allow for more talks and marketing planning, resulting in a healthy strategy and execution for your company.
Q : Why do you offer custom digital marketing packages?
A : While many online marketing organizations provide pre-bundled digital marketing packages, Internet marketing does not function with a cookie-cutter approach. Cut-and-paste strategies lack the customization required for digital marketing to succeed. For example, a social media marketing plan that works well for an eCommerce store may not work as well for a business-to-business organization. However, because it's part of your package, you'll have to have it (and pay for it), which won't help your company make the most of its marketing money. In contrast, with our customized web marketing packages, your company and special account manager may put together a plan that suits your needs. It's also simple to make changes to your strategy. This degree of customization allows you to maximize your money while still achieving your objective. You also don't have to make your package from scratch. We can assist you.
Q : Can i modify my digital marketing package?
A : You may typically upgrade your website marketing package every month because many of our services are charged on a month-to-month basis. Certain services, on the other hand, need a lengthier commitment owing to their characteristics. For example, with our SEO services, your company commits to a six-month plan. Because SEO might take several months to provide results, this is a frequent request for SEO services. Your organization may witness the effects of SEO by demanding a six-month commitment. Talk to your special account manager if you're wondering about specific services, such as SEO copywriting, you may opt-out on a month-to-month basis. When considering your personalized digital marketing package, you may also speak with one of our strategists